Last Updated on March 17, 2021 by Jim Marshall
ProBLEN Homeopathic HGH
Key Benefits:
Boosts cognitive function
Increases energy
Promotes muscle growth
Improves joint health
Enhances immunity
Encourages weight loss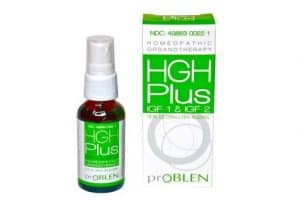 ---
What is the ProBLEN HGH Supplement?
ProBLEN HGH Plus IGF-1 and IGF-2 is a homeopathic supplement spray approved for use by the FDA. Seeing an opportunity to harness the benefits of human growth hormone (HGH) and Insulin-like growth factors, the company ProBLEN (ProBLEN.com) created an easy-to-use ProBLEN HGH spray that boasts tons of healthful benefits.
Independent research studies found that ProBLEN HGH more than doubles average hormone level in 5-month clinical trial. ProBLEN delivered the highest increase in efficacy ever achieved by a non-injected human growth hormone remedy.
What is Homeopathic HGH?
As you may already know, HGH is a hormone created by the pituitary gland. In the body, human growth hormone does what it sounds like it might; It stimulates growth for children and adolescents.
Often used in circumstances where a baby is born premature or a child isn't growing properly, HGH is also sometimes used by athletes in conjunction with steroids to boost muscle growth, increase physical performance, and speed healing from injuries and recovery time.
But unlike most HGH supplements and IGF-1 supplements, homeopathic products contain small amounts of actual human growth hormone. However, when compared to HGH injections, homeopathic sprays work much more gradually, and the effects are a lot more subtle, becoming increasingly noticeable over time.
Homeopathy is based on the concept that certain natural ingredients can help the body to heal itself by stimulating it's own healing systems. After the main symptoms of a particular condition have been alleviated, properly formulated homeopathic medicine will then work to restore internal balance at the deepest levels.
And since all of this can be achieved by using only very small doses, there are no negative side effects to deal with.
The FDA approved homeopathy as a medicine in 1938. The FDA fully regulates homeopathic hormone supplements and recognizes ProBLEN as a medicine able to relieve symptoms and treat underlying health conditions.
While not as powerful (or risky) as HGH injections, human growth hormone is used as the main ingredient in ProBLEN HGH spray, which claims a myriad of health benefits.
What Are IGF-1 and IGF-2?
IGF-1 and IGF-2 mediate HGH, therefore also stimulating growth. IGF can also decrease blood sugar levels which is why they're called "insulin-like."
However, they are far less potent at lowering blood glucose than actual insulin.
More specifically, IGF-1 is the primary mediator of HGH and is secreted by the liver. It assists with increasing not only the size of cells but the amounts of cells you have.
IGF-2 basically does the same thing but in an indirect way, and they're less dependent on HGH. In general, IGF-2 is less important than IGF-1, but they're both associated with that extra bit of cell growth.
ProBLEN HGH spray has added IGF-1 and IGF-2 simply for that extra boost to really stimulate your cells to promote better health in many ways. Plus, according to ProBLEN's website, since "IGF-1 limits insulin's ability to transfer glucose to the cells" it not only leads to fat-burning, but it decreases fat storage which is key to weight loss.
What Are the Benefits of ProBLEN HGH?
ProBLEN HGH spray is believed to improve many areas of health affected by aging. It works by stimulating the pituitary gland to produce the human growth hormone, it adds the necessary cells to improve health issues, including:
Cognitive function
Increased energy
Muscle growth
Joint health
Boosted immunity
Weight management
Improved sleep
Naturally, HGH is found less and less in our bodies as we get older and the goal of ProBLEN HGH spray is to give you that extra boost.
From there, you can see how it makes sense that this ProBLEN HGH product could help with brain function and alleviate pain. Those things then combine to let you sleep better, which improves your energy the next morning.
Plus, muscle growth and collagen growth help your weight feel under control all while preventing signs of aging. You'll notice a lack of HGH if you're feeling exhausted and slow.
All combined in an easy spray, ProBLEN has come up with an interesting concept that differentiates it from the competition of capsules and injections elsewhere on the market.
Ingredients
Homeopathic supplements use a wide variety of ingredients: herbal, mineral and animal. ProBLEN HGH is packed with super growth hormone-promoting concentrated ingredients like:
Homeopathic HGH, IGF-1, and IGF-2
Alpha-GPC
Deer antler velvet
Hepar Suis
Liver extract
Pituitarum Post 5C, 7C, 9C
ProBLEN products are created at FDA-registered drug and vitamin manufacturing facilities and are issued National Drug Code Numbers for each of their homeopathic products. The FDA also fully oversees the ingredients used, manufacturing process, health claims and labeling.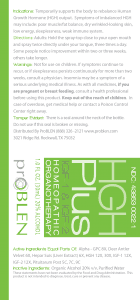 Side Effects
All the benefits seem like a pretty good deal, don't they? According to the ProBLEN site, ProBLEN HGH spray is all-natural with no side effects.
Could it be too good to be true?
While ProBLEN HGH ingredients might be in low enough doses not to cause any problems, an excess of human growth hormone can certainly cause some side effects.
Given that HGH is meant to increase cell production in pretty much every way, that also means that cells in cancerous tumors can multiply faster than normal as well as creating issues like swelling and even enlarged hands, feet, facial features, and breasts in men.
Again, using ProBLEN HGH as a supplement probably won't cause any of these unwanted side effects, but it's important to know that they exist.
How to Use ProBLEN HGH Spray
Directions for use: Hold the spray top close to your open mouth and spray twice directly under your tongue. The spray should be taken three times per day.
Some people will notice improvement in as little as 2-3 weeks, while others may take longer.
Where to Buy
ProBLEN HGH Plus IGF-1 & IGF-2 can be purchased directly from the ProBLEN website,. A slight discount is offered for purchases of multiple bottles, and 20% off if you opt for auto-shipping.
Delivery is available worldwide and they offer a 90-day money-back guarantee if you're not satisfied with your results.
ProBLEN HGH Plus IGF-1 & IGF-2: Pros and Cons
Many forms of supplemental HGH comes in injection or a capsule form, but ProBLEN HGH is a spray. In most cases, this is probably a good thing since most people don't particularly love injecting themselves or swallowing pills.
Having ProBLEN HGH spray seems like an easy and convenient alternative.
Another benefit of purchasing ProBLEN HGH spray is the option for bulk pricing. In one bottle of ProBLEN HGH spray you'll get about a month's worth of product, so if you're happy with it, why not grab some in bulk and save up to 50 percent?
Plus, for each recurring order, you'll receive an additional 10 percent discount.
Speaking of the price, it's my one con. Legitimate homeopathic medicines tend to be on the expensive side, and ProBLEN's products are no exception. However, it's far less expensive than HGH injections from a doctor, and even some non-homeopathic supplements.
Final Verdict
ProBLEN HGH Plus IGF-1 & IGF-2 is an outstanding oral spray that delivers the best of both worlds: homeopathic HGH combined with IGF-1 and IGF-2. Quite simply, it works.
Formulated with proven growth hormone-promoting ingredients, ProBLEN has created one product that delivers amazing results. From improving sleep to fantastic money-saving options, ProBLEN HGH is a great option to add human growth hormone alongside the insulin-like growth factors for overall better quality of life.
For pricing and additional information, be sure to check out the ProBLEN website.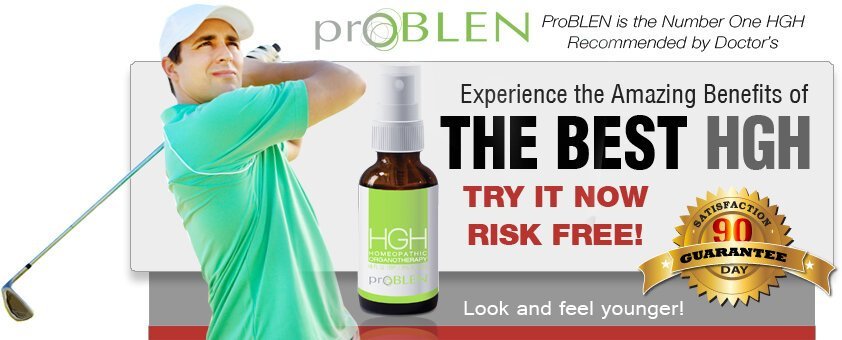 ---